An innovative and very creative team
I am proud that our team members choose to stay with me for years. Shared my dreams and values developing all of us into a strong and innovate team. Covering the four areas of my dreams: clean air, clean water, clean energy and clean health.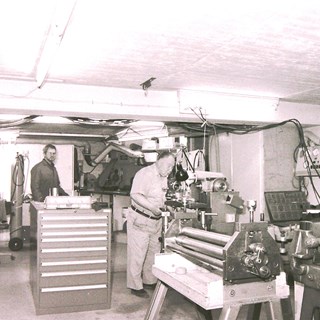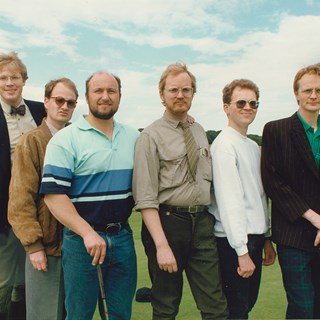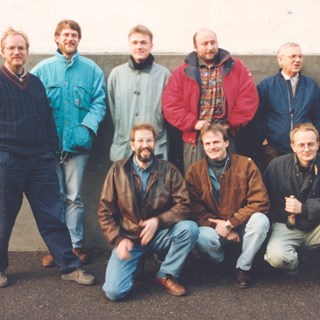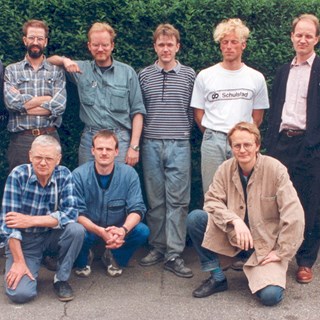 Growing our company from small with me and Poul Schnell originates from 1983 of which the B/W photo is from. About the same time I started studying at the Danish Technical University and 7 years ahead. The three colour photo to the right are from 1988 ranging towards 1994 and 1995 at expanding facilities in the industrial area of city Gentofte, Denmark.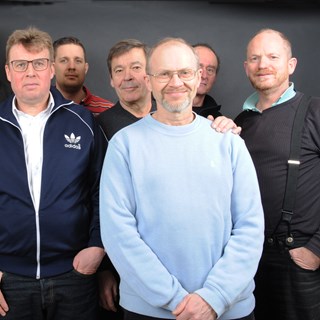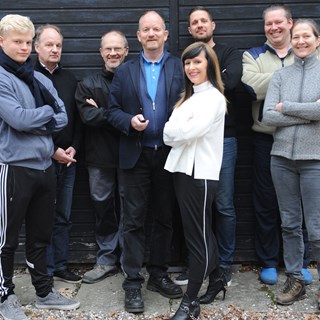 Photos of most of the team members ranging 2014 to 2018 in "the White House" in Holte, Denmark. All concentrated around development and manufacturing of medicine producing equipment for the pharmaceutical industry.